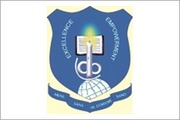 T & C - Payment Gateway
We, Bosco Soft Technologies Pvt Ltd in no way take the responsibility for your financial transactions refund and cancellations. You need to contact the respective institution/college for all your queries related to the cancellation and refunds of your transaction with the details.
TERMS AND CONDITIONS FOR ONLINE PAYMENT GATEWAY:
Detailed instructions are given in the login page of the web payment as to the procedure to be followed in case of completed transaction and payment confirmation slip received and also failed transaction. Please follow the instruction carefully.
Once "PAY" - option is selected you will be directed for payment through net banking or debit / credit card, online banking and UPI. You can choose the desired payment option and proceed.
Once the payment is successful, you will get a payment confirmation slip and the candidate need to keep the same for reference. In case the payment is not successful due to any reason you will get a display on the status of failure in payment.
Once the payment is debited/success and you did not get the proper response in the HiGrade portal, please wait for 12 to 24 hrs for the update.
Once the payment is success and if you did not get any acknowledgement, please wait for 15 to 30 minutes. Then you may try if the payment failed otherwise contact support team.
In case none of the above two happens, and there is heavy delay in any response from the system - if you have not proceeded with payment and not given your bank/payment detail particulars, you may proceed from the beginning again and start the payment process again.
In case you have given all the debit, credit card, online banking, UPI or net baking authorization for payment, and have not got any response, please check with your bankers or credit card company and see if your account is debited. If your bank account is debited, please don't make any attempt to pay again.
However, if your account is not debited in the bank, you have to make the payment and get payment successful confirmation.
In any case, make a note of reference/transaction details in case of net banking, card payment or through UPI.
PRIVACY POLICY
The details provided by you shall be utilized only for the purpose of receiving the payments to be made by you to the institution. All data shall be kept secure, and shall not be divulged to anyone or utilized for any other purpose.
CANCELLATION/REFUND POLICY
Transaction fee charges would not be refunded/ reversed under any circumstances for any refund/ reversal /chargeback and any other reasons.
Transaction fees charged would be borne by cardholder for any payment.
Important: by submitting a payment through the online-payments site you are agreeing to these terms and conditions including any updated changes in terms and conditions from time to time through our HiGrade portal.
About Us
IT And IT-Enabled Solution Provider for Corporates and Service Sectors. In our industrial orchestration of technologies, tools, processes and methods, we strive to be on level with our professional philosophy of "customer-friendly investments".
Boscosoft is known for
Developing complete feature rich and scalable ERP solutions as per need and requirement.
Innovative products and excellent support that meet or exceed Client's expectations.
Timely delivery.
Products at affordable price.
Unassailable support.
Higrade ERP
It's a web-based solution to smartly handle all administrative and management functions of a college. The system is being implemented to meet the requirements of ISO, NAAC, NIRF, NBC and provides best studies to the students, which in turn leads to the highest grade at the educational level. It organizes and manages the information of students, staff and management in a most economical and an effective way.
Contact Us
Registered Office
   Bosco Soft Technologies Pvt. Ltd.
   No. 231/77, S.H.C Complex,
   Tirupattur Dt, Tamilnadu
   Pin code: 635 601 INDIA.
   Hotline: +91 9626 800 800
   Email: info@boscosofttech.com
HIGRADE TERMS OF SERVICE AGREEMENT
Welcome to HIGRADE! By utilizing our services (Web based, API based or other services or applications) you are consenting to our Terms of Service characterized in this document and the Cookie Policy incorporated by reference.

Kindly read the Terms of Service cautiously prior to utilizing our services. Likewise, please read all policies and guidelines incorporated in our web application such as Privacy Policy and Cookie Policy, and contact higrade@boscosofttech.com on the off chance that you have any inquiries.

The "Terms of Service" govern the use of applications, features, content and API's (Application Programming Interfaces) provided to the users. This agreement was updated last on 29 th June 2022.

Acceptance of Terms of Use
By signing up for an account you agree to these Terms of Service, and any additional terms specified by services (APIs, etc.) or applications that you elect to use. You also agree to our privacy policy, incorporated herein by reference.

These Terms of Service, together with the Privacy Policy, Cookie Policy and any other terms contained herein or incorporated herein by reference, are jointly referred to as the "Terms of Service". These Terms of Service apply to all services and users.
If you choose to use our Service, then you agree to the collection and use of information in relation to this policy. The Personal Information that we gather is utilized for providing and functioning of the Service. We won't utilize or impart your data to anybody besides as depicted in this Privacy Policy.

Privacy Policy in Brief
It's significant that you read the full policy to know what data we hold, how we might utilize it, and what your privileges are - yet on the off chance that you don't have the opportunity to peruse it all presently, here's a speedy outline:

For a superior encounter, while utilizing our Service, we might expect you to give us certain by and by recognizable data, including however not restricted to Name, Email address, Contact information, etc. The data that we solicit will be held by us and utilized as portrayed in this protection strategy.
We gather data about each and every individual who accesses the HIGRADE. This could be Faculty, Students, Employees, Parents and individuals who partake in our events, trustees or venture candidates for financing organizations.
We just gather the data that we need and that you agree
We give a valiant effort to keep individual data secure whenever we get individual information on the web.
We never sell your information and we won't ever impart it to one more organization for their own motivations
We just offer information where it is legally necessary or with selected service providers who complete work for us. We perceive the significance of guaranteeing that all our Stagiaire (Special Interns) treat your information as cautiously as we would, use it just as taught, and permit us to make sure that they do this.
Our services use Cookies and the security measure is trailed by Cookie Policy incorporated by reference herein
The third-party applications might gather data used to identify you.

Data Protection Policy
What data do we collect about you and where do we collect from?
We gather individual information about you when you:

- register to interact with us
- request data, attend an event
- use our site utilizing Cookies


The personal data collected may include:


- Your name
- Your billing / postal address
- Your telephone number(s)
- Your email address
- Your photo
- Records of your correspondence with us


Why we process your data
In-order to facilitate our services and correspondence purposes we need to gather your own information. We guarantee that the data we gather and use is fitting for this reason. We are an organization which esteems its clients' information security and protection privileges and we have no interest in gathering any information beyond what we need to make our service(s) work for you.

We generally process your personal information for specific purposes with the nature of the information gathered relying upon your collaboration with us. We are focused on transparency in this regard

Transfer of Data
Your information, including Personal Data, might be moved to — and kept up with on — PCs situated outside of your state, area, country, or other governmental jurisdiction where the information security laws might vary than those from your jurisdiction.

In case you are situated outside India and decide to give data to us, kindly note that we move the information, including Personal Data, to India and process it there.

Your consent to this Privacy Policy followed by your submission of such data addresses your acceptance of that exchange.

HIGRADE will make all strides sensibly important to guarantee that your information is dealt with safely and as per this Privacy Policy and no exchange of your Personal Data will happen to an organization or a country except if there are satisfactory controls set up including the security of your information and other individual data.

Security of Data
The security of your information is important to us, yet recollect that no strategy for transmission over the Internet, or technique for electronic capacity is 100% secure. While we strive to utilize commercially acceptable means to protect your Personal Data, we can't ensure its absolute security.

Service Security Policy - Service Level Agreement (SLA)
The data that HIGRADE collects from the clients is stored in the cloud server and is protected by the cloud service provider through a Service Level Agreement (SLA). The current service provider is Silicon House, India. If and when HIGRADE changes or adds cloud service providers, HIGRADE will update you of the change or addition and the respective Service Level Agreement signed.

HIGRADE Data Security Policy is followed through SLA (Service Level Agreement) signed with Silicon House, the cloud service provider.

Please refer: Silicon House Cloud Service Level Agreements that covers:
CONFIDENTIALITY
DATA SECURITY
CONTENT DATA
Third Party Software Utilization and Security Policy
Connection to security strategy of Third-Party Applications utilized by HIGRADE.

Links to Other Sites

Changes to this Privacy Policy
We want to be as transparent as possible about the changes we make to our Privacy Policy. We shall notify you whenever the Privacy Policy is updated by redirecting you to the acceptance page of the new version of Privacy Policy.

If you disagree with any changes to this Privacy Policy, you may choose to stop using the HIGRADE Web Applications.
About Us
|
T & C - Payment Gateway
Privacy Policy & Terms of Use